Shifting from treatment to recovery.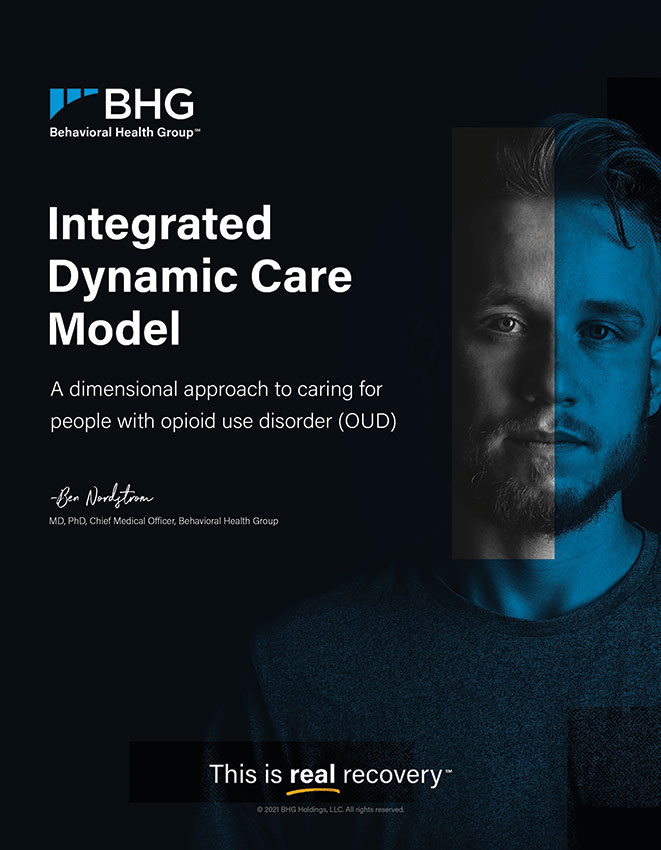 The Integrate Dynamic Care Model (IDCM) represents BHG's effort to create a true standard of care for the treatment of opioid use disorder (OUD). The IDCM is designed to provide the right intensity of services at the right time, and to facilitate a longitudinal relationship with each patient that keeps them connected to care for as long as it benefits them. Therefore, BHG believes we must also shift the conversation from Medication Assisted Treatment to Medication Assisted Recovery.
Download your copy today.
Discover how BHGs approach to Medication Assisted Recovery (MAR) has created specific clinical pathways that consider patient need, treatment intensity, and patient motivation.

Download the whitepaper today or learn more by calling 844.OUD.DOCS.
[*Our calls may be recorded for quality assurance and training purposes.]